So, you've bought a new iPhone, but you are wondering whether it's possible to transfer data from iPhone to iPhone? To clear all your dilemmas, we will start this guide with a simple answer to this question and that answer is yes.
Every user of a new iPhone can safely transfer data and info from one iPhone to another. As a matter of fact, there are a few different ways to do this and we will explore all these options in this article.
Using iCloud to Transfer Data from iPhone to iPhone
This is the easiest and simplest method to transfer data between iPhones. What's interesting is that iCloud can help you in two different ways. First of all, you can use an iCloud backup. In order to use this method, you have to back up your previous iPhone. You can do this by visiting Settings and selecting iCloud. Newer iPhones have this option available for users that will tap their names. The next step is to choose Backup and turn on the iCloud Backup option. After that, use the Back Up Now feature.

Once you are done you should use your new iPhone and visit Settings and select General. Select Reset and use Erase All Content and Settings. Next, use Erase iPhone and select Restore from iCloud Backup. Select the latest backup made on your old iPhone.
The other option you have here is the iCloud synchronization method. The steps we'll share must be completed on both iPhones (the new one and the old one). So, select Settings and use iCloud (or tap your name as we've mentioned before). Make sure that the categories you wish to transfer like notes, Safari, reminders, contacts, and mail are turned on. That's it.
Using iTunes to Transfer Data from One iPhone to Another
This is another popular method for transferring data from old to new iPhones. To begin with this process, you have to back up your old iPhone device. Once you do this you should start the procedure on your new iPhone. In case the new iPhone is not activated you should connect the device to the computer where you can find the backup of the old iPhone and open iTunes. Select the Device tab and use Restore from this backup button in the Welcome to Your New iPhone tab. After that, choose the latest backup of the old iPhone device. This part of the process ends when you select Continue.

In case everything is alright, you should connect the new iPhone device to the computer and activate iTunes. Choose the Device tab and select Settings and Summary after that. Pick Restore Backup and choose a backup. Finally, use the Restore button. That's it.
Using Third-Party Software Installation to Move Data from Old iPhone to New iPhone
There are a few third-party software solutions on the market that can help you with this process too. In some cases, people can't access iTunes or iCloud or they find them too slow for this procedure. If you find yourself in a situation like that, you can use a third-party software solution. With the best solutions of this kind, you can transfer contacts, voice memos, photos, music, videos, and other data without any hassles.
The best software solutions can help you transfer data not only between iPhone devices but also between iOS devices in general and computers (both PC and Mac). If you select the best option, you can expect a smooth process where every step is explained in details. In other words, even if you have never conducted a process like this, you will finish it quickly. Some of these applications are free while others are paid.
Using a Repair Service Provider to Transfer Data from iPhone to iPhone
When you don't know what to do and the methods we've elaborated here don't work for you (or you simply don't have enough time), then maybe it's a good idea to contact a professional repair service provider that has experience with iPhone.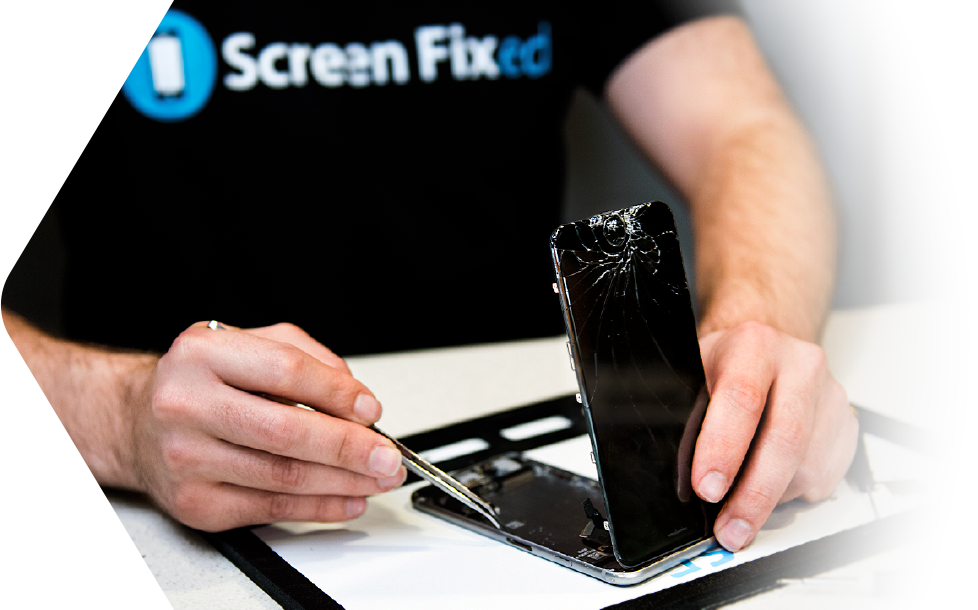 These repair stores usually have a professional staff that has experience in this field. To get the best results, you must select a repair store that offers iPhone services. These services are not only for hardware issues but also for software issues and transferring data from one device to another is exactly a software issue.
Choose any of these options if you want to finish the process of migrating data and information from one iPhone to another.